Diversity
At TF1 Group, diversity is our priority. Our ambition is to speak to everyone, to promote dialogue and respect, to give both women and men their rightful place, to be open to all talents. Because it matters to us that everyone is shown consideration and finds their place, on our channels and in our business, with no discrimination of any kind.
"Diversity spurs creativity, innovation and cohesion. It's a source of richness and a driver of performance both for society and for our company!" 
Cécile Monthiers, Head of Talent Development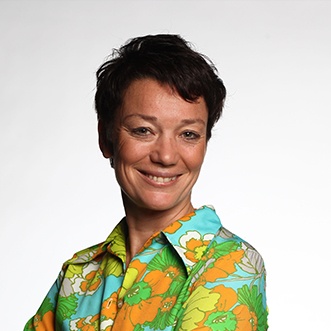 Our actions
On our channels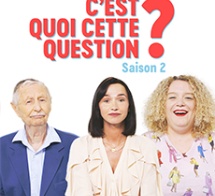 Drama, Sport & Entertainment
Every day, our content brings together millions of TV viewers. That's why it's so important to represent society in all its diversity and to cover all the topics that interest people. Our channels are a showcase for alternative points of view, helping us live together better, with programmes that discover unknown talents (The Voice, Danse avec les Stars), bring burning social issues to the small screen (Jacqueline Sauvage, Mention Particulière and the short C'est quoi cette question?), and promote women's sport (Women's Football World Cup). #content4good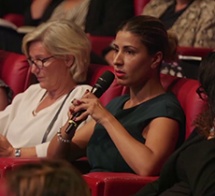 News
Seeking a fairer representation of female experts in news programmes, in 2016 our News division launched "Expertes à la Une". Under this programme more than a hundred women have received media training and more than 120 editorial staff have attended training and awareness workshops.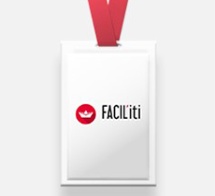 Accessibility
Speaking to everyone means making programmes and digital platforms that are accessible to all. So our accessible content team works daily to develop subtitles for deaf or hearing-impaired viewers, multilingual versions, and audio description. We also use FACIL'iti, a browser specially designed for people with visual or auditory disabilities. #tech4good
In our business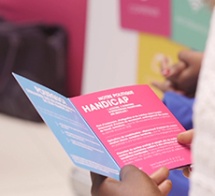 Disability
Our "Mission Handicap" initiative works to ensure that individual uniqueness is respected in our daily lives. We successfully integrate people with disabilities into the TF1 Group by welcoming disabled trainees through work-based learning (our Handi Alternance program is affiliated to the French government Cap emploi scheme), our participation in DuoDay, and awareness campaigns with the ADAPT charity around European disability employment week. Staff training and disability-friendly work-stations also play a key role.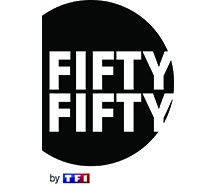 Gender equality
As a driver of change in the key issue of gender equality, we actively defend women's rights in our business and on our channels. Some of the practical steps we have taken include setting up the mixed FiftyFifty network, leadership training for women, the Femmes en Vue competition in partnership with Vox Femina, mentoring programmes, measures around paternity leave, equal pay, and – in 2014 – signing the Parenting Charter to improve work/life balance. With visible results
Gender Equality in Employment Index
Law No. 2018-771 of 5 September 2018 for the freedom to choose one's professional future
TF1 Group Index 2020 :
TF1 SA: 85
TF1 PUB: 99
TF1 Production: 97
LCI: 85
eTF1: 86
17 JUIN : 86 (Groupe Newen)
My Little Paris : 90 (Groupe Unify)
NEWEB : 85 (Groupe Unify)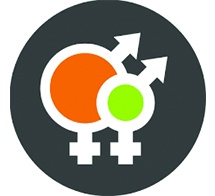 Sexual orientation
At TF1 Group we are convinced that difference and diversity enrich our business. That's why we were the first media group to sign the LGBT engagement charter with the non-profit L'Autre Cercle in 2015, affirming our ambition to combat discrimination based on sexual orientation and/or sexual identity.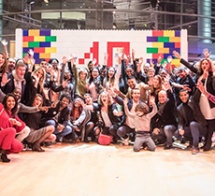 Diversity of origin
In 2010, to mark our commitment to diversity and equal opportunity, we signed up to the Diversity Charter. We became the first media group to obtain the Label Diversité (renewed in 2017), which salutes our exemplary performance in preventing discrimination, ensuring equal treatment and promoting diversity. And because we always match our words with actions, we are running a variety of initiatives on these issues via nos Fondations.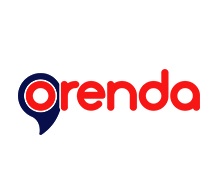 Orenda
Orenda is a key player in ensuring female voices are heard. The Orenda label was created by the Aufeminin group to establish a network of places that are pro-women and anti-stereotype. The Orenda Charter commits to discourse that is kind and non-sexist, and to simple practical steps that build support for female empowerment.
With our partners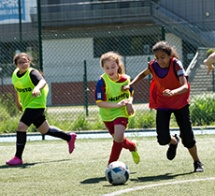 Sport dans la ville
To promote diversity and social inclusion among young people, for more than three years we have been supporting the Sport dans la Ville charity. A variety of collaborative ventures have helped thousands of youngsters integrate into society and the world of work via sport. These include sports competitions – with the team from our flagship Telefoot show and other star presenters taking part in a host of events – plus mentoring by Group employees, and inviting young people onto the set in our TV studios. The TF1 Group is involved in the programme L dans la ville which promotes girls' involvement in sport at different stages of their lives and works for gender equality, especially in what have traditionally been regarded as male sports.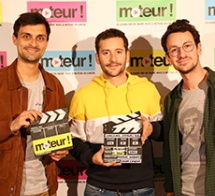 Moteur !
For more than a year we have been supporting Moteur !, a charity working to achieve equal opportunities among young people. Moteur ! has organised a competition to encourage youngsters to aspire to get into broadcasting, which can sometimes be difficult. Ten successful candidates chosen by journalist and presenter Harry Roselmack won an immersion day at TF1.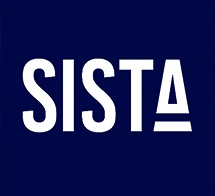 SISTA
Set up in December 2018, SISTA is a collective of female entrepreneurs and investors calling for more diversity in the digital economy, in particular by encouraging investment in businesses managed by women. The SISTA approach, which is supported by MyLittleParis, is a first in France.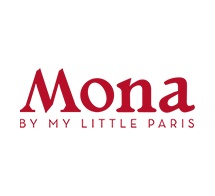 Mona
Mona is a space for female entrepreneurs and their projects. But more than that, it's a community of women who inspire, create, dare. The support they receive from Mona bolsters their confidence, encourages them to project themselves, to push out of their comfort zone. The Aufeminin group is actively supporting Mona because promoting women is in its DNA.