Diversification
While advertising remains the Media division's primary source of revenue, we are developing new sources of financing, with the aim of monetizing our content on an extended basis. TF1 Distribution markets our content, channels and services, particularly to ISPs. TF1 Business Solutions promotes our brands (licensing) and our expertise (audiovisual and digital production, creation of brands and innovative business models) to companies. Muzeek one diversifies the division into the music and entertainment sector.
Our entities
TF1 BUSINESS SOLUTIONS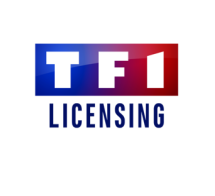 TF1 LICENSING
Ushuaïa, The Voice, Miss France, Miraculous, Koh-Lanta, Burger Quiz, Barbapapa, Schtroumpfs, Camping Paradis, Marmiton... TF1 Licensing develops and promotes a portfolio of some forty high-profile brands. With more than 300 active licensing contracts and over 30 million licensed products sold each year, it's a leading player in licensing in France and Europe.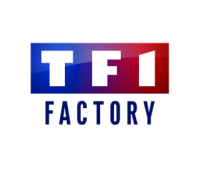 TF1 FACTORY
TF1 Factory is a multidisciplinary production agency, building on the TF1 Group's high professional expertise which made the Group the biggest private network of its kind in Europe. Sharing positive vibes with the French People as a whole  is  its guiding idea for the production of creative contents for Companies and brands. Its integrated production methods  span the full spectrum of brands, from audiovisual to events.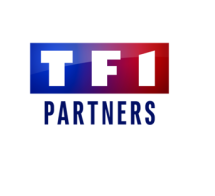 TF1 PARTNERS
This division pilots both operational projects, such as the HOMIRIS remote surveillance offer (partnership with the French leader EPS) or the TF1 group's podcast offer, but also studies opportunities for new developments.
TF1 DISTRIBUTION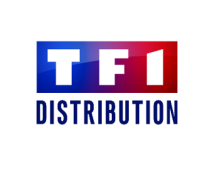 TF1 Distribution
TF1 Distribution is the subsidiary in charge of distributing the Group's live and catch-up TV in France and abroad, and handling relations with ISPs. Ground-breaking all-in distribution agreements between the TF1 Group and telecoms operators have ushered in a new win-win partnership model for creating content, while providing enhanced services for consumers and a revenue model that fully reflects the value of the Group's content. 
MUZEEK ONE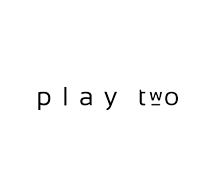 Play Two
Founded in October 2016 by Sébastien Duclos and Julien Godin, Play Two produces music, concerts and live shows. Building on 10 years' success with the Play On label, the founders decided to take the same teams to the next level. Play Two has been the leading independent French label since 2017, and has accompanied the careers of popular artists like Gim's, MC Solaar, David Hallyday, Trois Cafés Gourmands and Kids United.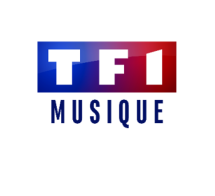 TF1 Musique
Subsidiary in charge of the development of TF1 Group monetized partnerships or co-productions of albums and tours of French and international artists (singers and comedians) in connection with all the Majors of the music industry, independent labels, producers and managers of artists (e.g. Angèle, Adèle, Kenji, Clara Luciani, Juliette Armanet, Soprano, Indochine, Ed Sheeran, Coldplay, P. Bruel, Matt Pokora, Jenifer, Vianney, Amir, Vitaa /Slimane..).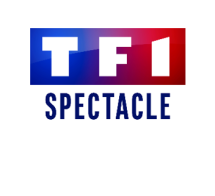 TF1 Spectacle
Major player in the production, operation and promotion of innovative cultural leisure projects (e.g.: Harry Potter exhibition, Imagine Van Gogh, La Croisière Miraculous, Inside Opéra, Inside PSG, Mon premier lac des Cygnes, the musicals Mamma mia or West Side story, Mad golf... ), TF1 Spectacle is also the media partner for the biggest family and general public events (e.g. Disney on Ice, We love green festival, Pat Patrol show, Friends experience, Casa de papel experience, Naruto movie concert, Indochine, Soprano, Mylène Farmer, Jeff Panacloc, F. Dubosc, J. Commandeur tours, etc., Rolling Stones, Jonnhy Hallyday exhibitions, etc.). This division also manages the creation and exploitation of merchandising activities, as well as the concession of the Seine Musicale.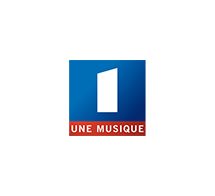 Une Musique
Une Musique is a music publishing company which designs and publishes original music for all the Group's channels and productions (programme credits and scores, and sound design for channels, unscripted shows, drama, animations, sport and news). This department also owns the Kaptain music library, which provides music for all kinds of programme and video content.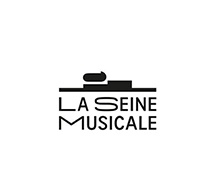 La Seine Musicale
Erected on the Ile Seguin in Paris and opened in April 2017, La Seine Musicale is a unique complex housing spaces for concerts, exhibitions, recreation, restaurants, and arts and culture related stores. Through its subsidiary STS, the TF1 Group manages the arena and puts together an eclectic and ambitious programme of events which has something for everyone.