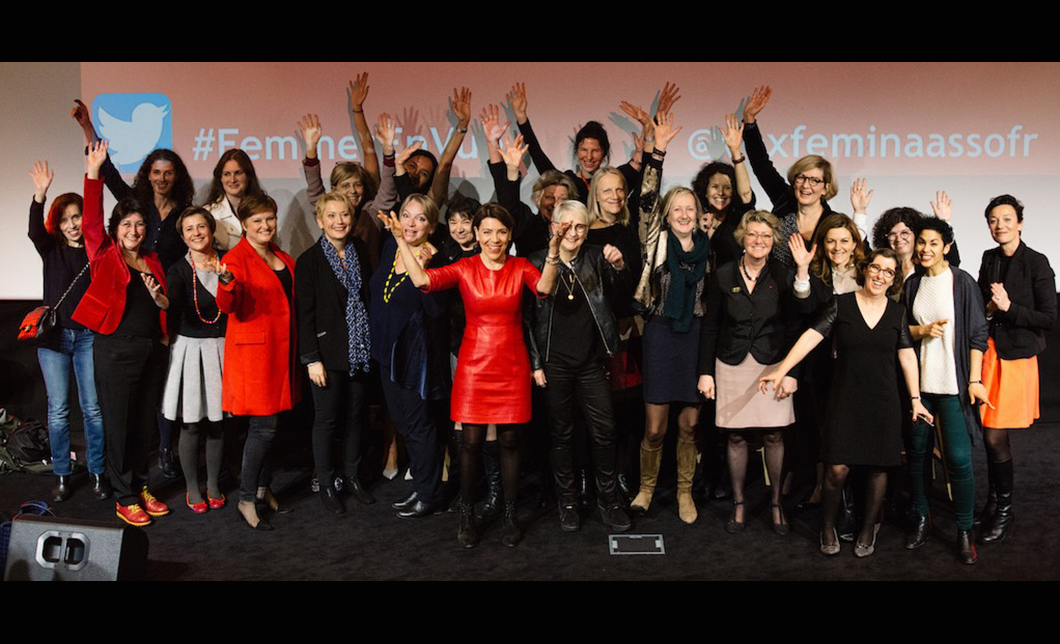 Actions and social indicators are described in Chapter 7 of the 2018 TF1 Annual Report, page 258.
TF1 is extremely active in the fight against discrimination and is using all means of action : Company & Foundation, on-screen, 
In order to underline its commitment to Diversity and Equal Opportunity, TF1 signed the Diversity Charter on January 11, 2010 and was the first media company to apply for the Diversity Label, awarded on December 14, 2010 and renewed in July 2017.
EXAMPLES OF ACTIONS RELATED TO GENDER EQUALITY
Within the company
In order to achieve gender diversity at all levels, the company's Human Resources Department took support and career development measures, such as Women in Leadership training sessions.
Three cross mentoring programs organized in 2017 & 2018 : mentors supporting women working at TF1 (at a junior level) based on goals related to their career development and on a voluntary basis. Mentors participating are from TF1 and other companies taking part in the cross mentoring program.
At the same time, concrete steps were taken in order to foster work-life balance, such as working from home, reduction in working hours within the framework of maternity leave. TF1 also signed the Parenthood Charter on April 4, 2016.
Fifty-Fifty, the gender diversity network comprises about 200 members among whom 20% are men. It was launched at the initiative of women working at TF1 with the support of the company's Human Resources Department. Its goal is to organize awareness campaigns on gender diversity  and highlight the company's commitment on this particular issue.
The compensation of four of the Executive Committee members depends on gender equality goals : 5% of the variable portion of their compensation is indexed on goals based on diversity criteria (percentage of women promoted to top management positions, percentage of women recruited, percentage of  women within the Executive Commitee)
The overall approach is part of the goals set for 2020 in the framework of the Bouygues Gender Diversity Plan which targets 50% of women within Bouygues among whom 44% of key talents. These goals have already been reached with 50.9% of women in 2018 and an increasing percentage of women key talents (42.5%).
On-screen
Since 2017, an action plan with  the News Division was implemented to promote an equal presence of women in general, and women experts in particular, in news programs. 120 Journalists, Documentalists and Editors were trained, awareness campaigns were organized for the editorial teams. A list of women experts in different fields (economics, innovation, politics, justice, society, sports, culture…) was shared with the editorial teams.
Partnership with Vox Femina/"Femmes en Vue" award to achieve a better representation of women experts on-screen. TF1 organizes a media training for 24 women experts in the framework of the « Femmes en vue » award.  
A full day dedicated to women experts, including workshops and meetings with the editorial teams, was organized in 2016 and 2018.
TF1 is in the 2018 Ethics & Boards prize winners list comprising 120 companies within the SBF 120 index (French stock market index). TF1 ranks 20th, among the 120 companies, on governance feminization, better ranked than in 2017 (ranked number 24 back then).
In 2018, thanks to its commitments and results, TF1 was among the worldwide top 20 companies the most respectful of gender equality, according to a survey conducted by Equileap.
Thus, TF1 becomes the first media company in the 2018 Ethics & Boards prize winners list and ranks 5th French company in the Top 20.
(https://equileap.org/wp-content/uploads/2018/10/Equileap-Gender-Equality-Global-Report-and-Ranking-2018.pdf).
Gender equity paygap index for the TF1 Group including whole workforce, Executive comitee and Management cometee for the TF1 Group (according to french law "décret du 8 janvier 2019 portant application des dispositions visant à supprimer les écarts de rémunération entre les femmes et les hommes dans l'entreprise et relatives à la lutte contre les violences sexuelles et les agissements sexistes au travail") : 85 
Newen & Unify integration in the gender equity paygap index will be released in 2020, considering the 2019 reference period.