Ethics
At TF1 Group, ethics is at the heart of all we do and is intrinsic to our decision-making. What drives our social impact? The quality of the information we produce and broadcast on our platforms, making sure that our programmes comply with our commitments to society, and showing honesty and exemplary conduct on an individual level as well as a fair, sustainable and responsible relationship with our suppliers. Ethics is everyone's business in every situation, whatever our duties and responsibilities. Ethics isn't a constraint but a state of mind which should guide our day-to-day actions, from the simplest to the most complex. To achieve these aims we need to be able to rely on high standards of personal and collective behaviour.
"As a media organisation, we are responsible for combatting fake news. With the emergence of social media, people are becoming more conflicted: they want to trust us, but there is a growing mistrust of news."
Thierry Thuillier, Executive Vice President of News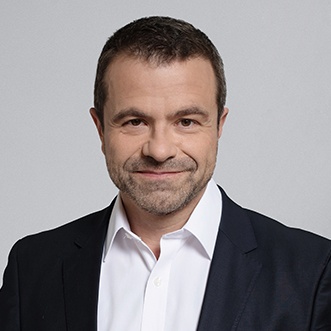 Our actions
News quality
Combatting fake news is vital to our democracy
Ensuring that the news is reliable, serious and of high quality is a major concern of our News division. Our newsrooms are staffed by professional journalists; thanks to exemplary news processing, reliable sources, and a standards committee guaranteeing the independence and pluralism of the news, the TF1 group acts as a rampart against disinformation. We are conscious of this great responsibility: hence our various awareness campaigns, our regional media education programmes and our Factuel fact-checking strand. 
News Ethics and Standards Committee
Following changes in broadcasters' agreements on how the TF1 Group news committee should operate, the committee, which was set up under the law designed to strengthen the liberty, independence and pluralism of the media, comprises the following members, all of whom are independent: 
Claude Carré, Journalist
Edith Dubreuil, Magistrate  
Camille Laville, Professor  
Philippe Lucet, Barrister 
Jean-Marc Pillas, Journalist 
Michel Vaquin, Engineer 
The committee contributes to the respect of the principles of honesty, independence and pluralism of information and programs that contribute to it. It ensures that the economic interests of TF1 Group shareholders and their advertisers do not undermine these principles.
The committee can be contacted at the following address : comitedeontologieinfo@tf1.fr
Responsible purchasing
Purchasing & CSR policy
At TF1, we make sure we build lasting, responsible relations with our suppliers and that we deal with them fairly, in compliance with the rules of ethics and good practice we have set ourselves. Since 2008, our Purchasing division has applied Bouygues group principles in this area, i.e.:
- Act as a responsible buyer
- Contribute to the Group's operating performance
- Forge mutually beneficial long-term relations with suppliers
- Support the Group's transformation plan 
Our approach involves genuine ongoing improvement at every stage of the purchasing process, involving all our suppliers.
TF1 group Responsible Purchasing Policy Bouygues group Responsible Purchasing Charter
Mediation process
In the event of a dispute, the TF1 group offers a free mediation process enabling the dispute to be resolved amicably, thereby restoring trust and business relations between the Group and its supplier. Mediation is voluntary and not restrictive for the supplier. It is led by a mediator who acts as catalyst by creating a neutral space where the parties can express themselves freely. The mediator is impartial, facilitating negotiation between the parties without imposing solutions on them.
Arnaud Bosom, our Executive Vice President, Human Resources and CSR, has agreed to act as Internal Mediator for Responsible Purchasing. Arnaud is tasked with defusing any potential dispute submitted to him in the mutual interests of the parties concerned, against a background of active comprehension of the supplier's position. He may be called in, for example, when a supplier feels it has not been possible to resolve with our Purchasing division issues it has encountered in commercial relations with the TF1 group.
The Internal Mediator for Responsible Purchasing can be contacted directly at mediateur@tf1.fr
Combatting harassment
Responsibility & duty to act in an exemplary way
There is a new dynamic in society, as people have become aware of the need to make a stand against harassment and sexist violence. As a media organisation our role is to inform, explain, stimulate debate, and awaken the sensitivities and collective consciousness of our audiences and staff on these subjects. Hence our strong position on abusive language, facial expressions and attitudes, both in our programmes (Le jour où j'ai brûlé mon coeur) and internally via awareness campaigns (Sexism and Stereotypes Masterclass).
Code of Conduct against harassment and sexist behaviour in the media
By signing the Code of Conduct, the TF1 Group and Newen, reaffirm their zero tolerance of sexual harassment and gender-based behaviour, and remind that the Group has committed to: 
PREVENTING any behaviour that offends people's dignity, through an awareness campaign and procedures put in place in November 2019 (Monitoring Officer: Christelle Leroy, Head of CSR), and via training on psycho-social risks to help managers detect the signs of harassment. 
PROTECTING employees who believe they are being discriminated against or harassed at work via Allodiscrim, an external body offering anonymous help, listening and advice set up five years ago. 
SHARING good practice with other signatories to the Code of Conduct.