Solidarity
At TF1 Group, we aspire to make society more joined up. By supporting charities that work on behalf of the most deprived, by putting our channels and websites at the service of great causes, by inviting our audiences and staff to engage alongside charities, we are working together to really make things happen.
"Our objective is to offer charities access to all the skills at our disposal, so we can construct the best possible solution."
Elisabeth Durand, Head of Broadcasting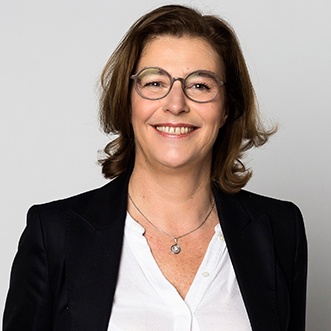 Our actions
On our channels
Sharing positive vibes
Via charity specials and high-profile annual events : the Les Enfoirés show for the Restos du Cœur charity, Sidaction AIDS day, the Pièces Jaunes campaign supporting hospitalised kids and their families, and the ELA (European Leukodystrophy Association) campaign, we use our channels and stars to lend charities our pulling power and help them raise funds.
Providing a platform
The TF1 PUB airtime sales agency and our channels offer many opportunities for good causes to connect by making ad spots available free of charge. On average we support 150 good causes a year (such as Fraternité Générale, Le Rire Médecin and the Gustave Roussy Foundation), special celebrity campaigns (Toutes à l'école, Sidaction, etc), items in news bulletins and magazines (Etoilés et Solidaires, Imagine for Margo), and contributing gameshow prizes (Petits princes, Le Rire Médecin, Cekedubonheur, Fondation Recherche Médicale). 
In our business
Solidarity policy
Every year the TF1 Group donates 37 million euros worth of free advertising space, split between 150 charities funding medical research, supporting sick people and their families, and fighting exclusion. TF1 also pays around 3 million euros to charities through its gameshows, in which celebrities play to raise funds for their favourite cause. In addition to what the Group itself spends, staff are invited to engage via various initiatives: hackathons, training, mentoring, and contributing their film/video production skills on social media and digital platforms.
Solidarity events
Our staff are regularly invited to mobilise, accompanied by journalists and TV personalities, via events organised throughout the year (e.g. Engagement Week, TF1 Initiatives runs, and Christmas/summer charity fund-raising).
With our partners
Fraternité Générale
Created after the attacks of 2015, the association Fraternité générale fights against withdrawal, community and identity rejection. The aim of this large-scale partnership, which will be strengthened in 2017, is to promote fraternity in the regions and to initiate debate on how to live better together, with the support of a local network of associations.
Respect Zone
We support Respect Zone, and feature its logo and a link to its Charter on our digital platforms. Respect Zone champions non-violent communication and condemns harassment, discrimination and cyber-violence. We believe social networks must continue to be a space for creativity, a place where different points of view can be exchanged and co-creation can happen, away from hate-motivated behaviour.
La maison des femmes
Inaugurated in June 2016, La Maison des Femmes ("The Women's Home") is open to all women who are vulnerable or the victims of violence, and is a practical response in the fight to end violence against women. As well as financial support, Unify is putting its editorial expertise at the service of the charity by creating educational content to raise community awareness and change mindsets.