Sustainable society
At TF1 Group, our ambition is to do our bit to protect the planet. We don't simply report on the changes in society, we also engage as responsible citizens whose vision can have a profound effect on our environment. Through our channels, we raise awareness of climate change, encourage respect for and proper management of resources, and highlight emerging solutions. This also underlies our work with start-ups that have a genuine social and environmental dimension at the heart of their business.
"On Ushuaïa TV, we try to explain without blame, and publicise positive initiatives. As the only channel dedicated to sustainable development, we want to show that it is possible to take control of our destiny."
Christophe Sommet, Managing Director of TF1 Theme Channels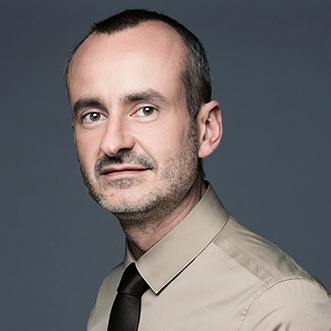 Our actions
On our channels
Ushuaïa TV
On themes related to the environment, Ushuaïa TV is our finest ambassador. For more than 15 years Ushuaïa TV has been championing environmental protection and biodiversity. Ushuaïa TV programmes focus on positive initiatives and the people who every day work to make a better world. 
Inform, inspire and alert
With more than 1000 news stories on environmental issues every year – highlighting new solutions and putting forward positive initiatives – our weather forecasts, newscasts and broader news output provide information about more sustainable lifestyles every day of the week.
In our business
Eco Respons'ad
Our TF1 PUB airtime sales agency encourages our advertisers to be more responsible in the ads they show on our channels, mainly through our "Eco Respons'ad" offer, which is accessible to products that carry the ADEME-approved label from the French Environment and Energy Management Agency. This enables us to support the most engaged brands by offering them special deals.
EcoProd
Although the broadcasting industry only contributes 1% to greenhouse gas emissions in France, we are part of the collective effort. In 2009, we set up the EcoProd collective aimed at reducing the environmental impact of the TV productions we finance and at supporting responsible production techniques. 
Paris Climate Action
We are a signatory of the Paris Climate Action Charter, and work closely with official bodies to make sure that the impact of our operating sites and staff is closely monitored and improves year on year. Our Corporate Services department, service providers and employees are on a long-term mission to cut energy consumption, waste, and the impact of travel to work.
UNIFY FOR GOOD, OUR CSR LABEL
At Unify, all our brands embody strong values. From the outset, our brands have supported women's rights and promoted a more sustainable planet, especially around eating better. We're now taking this to the next level with the "Unify for good" label, which will enable our partners to join us in promoting the "behave responsibly" message.
Responsible reflexes
Encouraging our staff to behave more responsibly is a key CSR challenge. We do our bit to change mindsets through initiatives like Masterclass, Cleaning Day, European Mobility Week, installing beehives, and using organic produce in the staff canteen.
With our partners
Deauville Green Awards and Le Temps Presse
TF1 supports two festivals which showcase sustainable development content production: Le Temps Presse and the Deauville Green Awards. 
Entreprise pour l'environnement
Every year LCI partners with EpE (Entreprise pour l'environnement) to organise the "Jeunes pour l'environnement" prize. The prize is open to the under-30s and is for project proposals that benefit the environment.