Commercialisation
We optimise monetisation of our content by capitalising on our communities with the support of our marketing subsidiaries. Our airtime sales agency TF1 PUB offers tailored, innovative and high-powered solutions that create value for brands and for ourselves. To extend content monetisation and reduce our dependency on the advertising market, we have identified new sources of funding. With TF1 Premium we have defined a new model for sharing content value with ISPs.
"Our driving ambition at TF1 PUB: to bring our clients ever closer to the heart of the action. Our clients value proximity, and that's in our DNA"
François Pellissier, Managing Director of TF1 PUB and Sport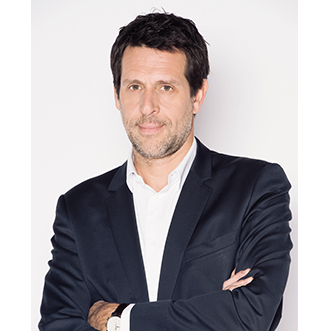 Our entities
TF1 PUB
The TF1 PUB sales agency offers advertisers unique exposure potential by combining the mass reach of its TV channels with the advanced targeting of its digital media. TF1 PUB currently has the most comprehensive offer on the market, able to meet all the needs of advertisers and agencies. The TF1 Group has opened up to new markets through the European Broadcaster Exchange (EBX) and the creation of Box Entreprise, and is now the go-to business partner of small and large businesses alike.

TF1 LIVE
TF1 Live is TV Pub's Brand Entertainment Agency. It offers premium services that bring together all the TF1 Group's expertise, in production, broadcasting, presentation, media amplification, events, digital experience, new technologies, etc. Thanks to the engagement of the Group's communities on numerous verticals (Food, Lifestyle, Parenting, Sport, Digital, Gaming, Wellness, Adventure, Women, News, etc), TF1 Live accompanies clients every step of the way in creating content and quality experiences.
TF1 DISTRIBUTION
TF1 Distribution is the subsidiary in charge of distributing the Group's live and catch-up TV in France and abroad, and handling relations with ISPs. Ground-breaking all-in distribution agreements between the TF1 Group and telecoms operators have ushered in a new win-win partnership model for creating content, while providing enhanced services for consumers and a revenue model that fully reflects the value of the Group's content.